Play your favorite Song!!
Rock, Pop, Country, Rap, Jazz, R&B, Hip Hop, Metal, Latin, Soul, Gospel, Anime, K-Pop, World, Broadway, Movie Music, Video Game Songs, Cartoon Music, Fiddle Tunes, Church Hymns, Popular Classical, Seasonal, Holiday Songs and more.
Can't Find the Song You Are Looking For?  Email Ms. Laura to schedule lessons and receive violin sheet music resources and PDF Sheet Music for many songs to play on the violin!  Laura@OnlineViolin.US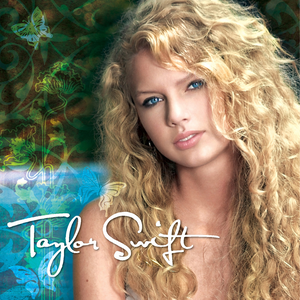 "Anti-Hero" is a song by American singer-songwriter Taylor Swift and the lead single from her tenth studio album, Midnights (2022). The song was inspired by Swift's nightmares, and her issues with self-hatred, critiquing the societal pressures and her shortcomings. TaylorSwift.com
Wikipedia Info
Sweet Dreams – Eurythmics
Devil Went Down to Georgia – Charlie Daniels
When you think of fiddle music maybe one of the most well known fiddle tunes is The Devil Went Down to Georgia by Charlie Daniels.  This Fiddle Tune was originally Lonesome Fiddle Blues until the Charlie Daniels band added words to it.  It was featured in the Urban Cowboy movie.  CharlieDaniels.com
Wikipedia Info
OTHER VIOLIN SONGS
Available to Learn With Online Violin Lessons
** Violin Sheet Music found on this site was either purchased or arranged by Ms. Laura.  It is to be used for Educational Purposes ONLY and never for re-sale or public performance. Please respect all copyrights. Thank You!

* Music on this page is meant for students above the age of 13.  Because of the content in some songs (including lyrics), young students under the age of 13 should ask a parent or guardian before learning certain violin songs listed here.

Seasonal & Holiday
Auld Lang Syne
Pomp & Circumstance
Happy Birthday
Christmas Songs
Hanukkah Songs
National Anthems
Star Spangled Banner
God Save the Queen
State Anthem of Ukraine
Songs
Anti Hero – Taylor Swift
Flowers – Miley Cyrus
Bohemian Rhapsody – Queen
Merry Go Round of Life
Despasito
He's a Pirate
Stairway to Heaven
Human – Christina Perry
Should I Stay or Should I Go
Sweet Child of Mine
Game of Thrones Theme
Rains of Castamere – Game of Thrones
Star Wars Theme
Imperial March
Jurassic Park Theme
Walking Dead Theme
Nothing Else Matters
Memories – Maroon 5
Hallelujah – Leonard Cohen
Summertime – Gershwin
In My Life – Beatles
Wonderful World – Armstrong
Stand by Me
Black Bird
Brown-Eyed Girl
Over The Rainbow
Both Sides Now
El Condor Pasa
Our House
59th Street Bridge Song
Your Song
Sound of Silence
Bridge Over Troubled Water
Sunrise, Sunset – Fiddler
Eleanore Rigby – Beatles
Yesterday – Beatles
One Hand, One Heart
All I Ask of You
Can't Help Falling in Love – Elvis
Entertainer – Joplin
Music of the Night
Edelweiss
Perfect – Ed Sheeren
A Million Dreams
Bitter Sweet Symphony
If You're Gonna Play in Texas
Classical & Fiddle
Millionaires Hoedown
Ashokan Farewell
Dona Nobis Pacem
Hoedown from Rodeo
Master of the Tides – Lindsey Sterling
Nebulous – Taylor Davis

Artists & Composers
Taylor Swift
Miley Cyrus
SZA
Christina Perry
Morgan Wallen
Jax
Michael Buble
Mariah Carey
Shaniah Twain
Harry Styles
Flobots
Pentatonix
Lizzo
Sia
The Beatles
Zach Bryan
Kelly Clarkson
Ed Sheeran
Metallica
The Clash
Billie Eilish
Beyonce
Elton John
Meghan Trainor
Queen
Luis Armstrong
Joni Mitchell
Simon & Garfunkle
Elvis Presly
Charlie Daniels
Lindsey Sterling
Taylor Davis
David Garrett
ItsAMoney
The Weeknd


TV, Movies & Broadway
Fiddler on the Roof
The Walking Dead
The Leftovers
Manifest
X-men
Shindler's List
Mario
Halo
Mine-Craft
Harry Potter
Game of Thrones
Star Wars
Star Trek
Peter and the Wolf
Pirates of the Caribbean
Beauty and the Beast
Wicked
Sound of Music
Phantom of the Opera
Disney
Loony Tunes
Lion King
Aladdin
Little Mermaid
Hamilton
Jurassic Park
The Nutcracker
Ready to pursue
your dream?
Schedule just 1 lesson, a few lessons or recurring lessons.