Easily schedule lessons by contacting Miss Laura
info@yourmusicsupply.com
Go Beyond Violin Lessons
"I don't just teach online lessons, I offer lesson plans that go beyond the typical lesson schedule and build a platform for success. Utilizing the growing technology that we have available to us today, we can have a new lesson experience that will change the way we look at violin lessons.  Each lesson plan will encourage the most progress per week by providing practice tools and feedback on top of the regular online lesson"
Choose a lesson option and time zone to view availability
NOTICE:  Schedule Changes Will Be Posted Here.

Choose:
ZOOM LESSON (25 or 55 minutes)
AUDIO PRACTICE AID
AUDIO PRACTICE SUBMISSION and REVIEW
PRACTICE CHART and LESSON NOTES
ZOOM LESSON  (25 or 55 minutes)
Lesson only - No Extras
3 lessons per month
1 month package (3 lessons) or 5 month packages (15 lessons)
Packages for lesson plans or individual lessons.
Rollover any unused lessons
Automatic monthly payments.
Monthly Payments for lesson plans or individual lessons.
3 lessons per month
Rollover any unused lessons
Its Fast, Convenient, and Free!!
Easy to Use, No Experience Necessary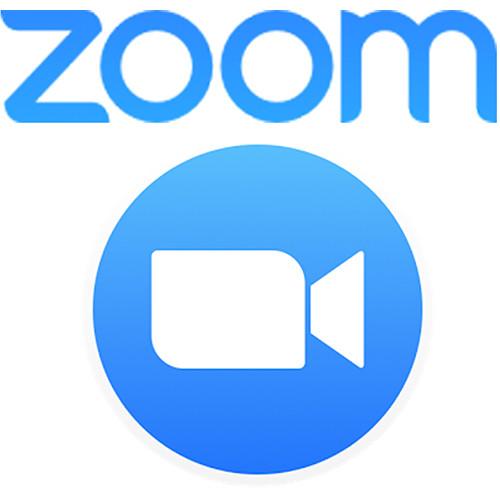 Miss Laura's Meeting ID:
518-309-9459
About:
Miss Laura's Teaching Schedule:
Thursdays 1pm-6pm MST, Fridays 2pm-6pm MST and Saturdays 12pm-4pm MST.
3 weeks per month, 11 months a year.
Miss Laura's schedule is subject to change with as much notice as possible.

Changes will be posted in red and emailed to current students.
Scheduling:
Easily schedule and pay online 24/7.

Reschedule lessons up to 12 hours notice.

Schedule as far as 1 year in advance.
Schedule last minute up to 12 hours.
Set recurring lessons with payment plans or multiple lesson packages.
Easily schedule lessons by contacting Miss Laura info@yourmusicsupply.com
Requirements:
Computer, Smart Phone or Tablet
Zoom App or Internet Browser
Email and Internet Access
WebCam or Video Capability
GO BEYOND VIOLIN LESSONS
Choosing Lesson Plans over individual lessons ensures online lesson success!
LESSON PLANS INCLUDE:
ZOOM LESSON
Lesson plans include an online video lesson with Miss Laura. Choose Lessons that are 25 or 55 minutes each.  Easily Schedule and Pay for lessons online anytime. Easily reschedule lessons with as little as 24 hours notice. Schedule one lesson, a few lessons or recurring lessons. Choose individual lessons, lesson plans, packages or payment plans.  The online lesson is an integral part of the lesson plan.  Miss Laura teaches Thursdays, Fridays and Saturdays, 3 weeks per month, 11 months a year. Teaching weeks, days and times are subject to change with as much notice as possible.
PRACTICE CHARTS, LESSON NOTES
Lesson plans and individually purchased lessons include customized practice charts and lesson notes. Receive emailed PDF or spreadsheet practice charts to help keep track of practice.  Also received e-mailed notes about the lesson and practice assignments.  Receive and send scanned music via email.  Also view sheet music, video, audio, and PDF resources. Easily scan and email music to Miss Laura so that she can provide fingerings and bowing and help with learning any type of music. Easily log practice progress with customized practice charts.  Make it a goal to practice at least 5 times per week for the length of your online lesson (25 or 55 min.)
AUDIO PRACTICE AID
Lesson plans include customized audio practice aids that can be used during practice or even during a lesson. Receive a recording of practice steps, metronome work, or duet parts for play along practice.  Choose to receive audio files in the format of your choice via email.  Utilize play along practice with Miss Laura's recording.  Encourages correct practice and reduces the repetition of mistakes that will slow down progress.  ** Please allow 24 hours for Miss Laura to send your recording.  25 minute lesson plans include 1 audio recording and 55 minute lesson plans include 2 audio recordings.
AUDIO PRACTICE SUBMISSION
Lesson plans include the submission of an audio recording for review.  Send an audio file to Miss Laura via email.  Choose the recording option that works for you. Receive personalized feedback with an email review of your submission. Find out things you are doing well and get suggestions for improvement.  Ask questions and clear up any confusion. Get feedback between lessons, keeping your practice on track.  **Please allow 24 hours for Miss Laura to respond to an audio file submission. If you submit a file sooner than 24 hours before your next scheduled lesson Miss Laura may provide feedback during the lesson instead of via email.
Miss Laura's lesson packages can help you...
...prepare for an audition (orchestra audition, scholarship audition, school audition)
...learn a specific technique
...prepare for a summer camp
...learn about the violin
...learn a special piece of music
...prepare orchestra music (school orchestra, summer orchestra camp, youth orchestra)
...continue ongoing violin study
...learn to read music (very beginning to very advanced; Treble Clef, Alto Clef, Bass Clef)
...learn fiddle music (Bluegrass Fiddle, Irish Fiddle, Celtic Fiddle, Cajun Fiddle)
...study Scales and Arpeggios (one octave, two octaves, three octaves)
...learn how to tune the violin, change strings and maintain your instrument.