Special Music for your Event!
Southwest Colorado : Four Corners : Mancos : Dolores : Cortez : Durango

Ms. Laura Mozena is a violinist with 20 years experience. She received her degree in violin performance from Northern Arizona University. Laura provides solo violin music for events of any kind. She has a large repertoire of music including classical, fiddle, traditional, pop or rock and she even provides audio recordings with duet parts. Contact Laura to learn more.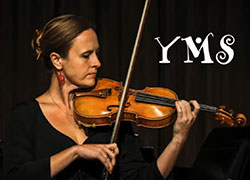 Are you looking for a mucisian?
Laura provides solo violin for any event.
Call (928)699-4707