Online Violin Lessons
Download Ms. Laura's Schedule Here:
Click here to choose a lesson option, time zone and view availability
ONLINE VIOLIN LESSON PLANS INCLUDE THE FOLLOWING:
ONLINE PRACTICE PORTAL
Each student who signs up for one of Ms. Laura's lesson plans will have their very own webpage or practice portal. A practice chart, audio recordings and sheet music will be accessible from the webpage. Also, Audio recordings can be submitted to Ms. Laura from the practice portal. Keep everything for violin lessons in one place.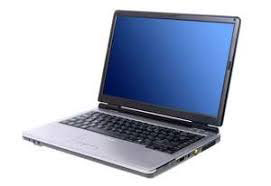 Personalized Web Page:
Each students' personalized webpage will be customized by Ms. Laura and will include the most recent assignments and practice tools. The practice portals are hosted on the Online Violin Lessons website and each student will have their own url using their first name. For example, OnlineViolin.us/Abby
Example: https://OnlineViolin.us/Sample
ZOOM VIOLIN LESSON
Ms. Laura's online violin lesson plans include an online video lesson with Ms Laura.  You can choose lessons that are 25 or 55 minutes in length.  The online lesson is an integral part of Ms. Laura's lesson plans.  All you will need is a computer or smart phone and an internet connection.  Ms. Laura uses ZOOM for all of her online violin lessons.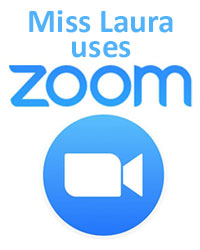 Schedule:
Easily Schedule and Pay for lessons online anytime. Reschedule lessons with as little as 24 hours notice. Schedule one lesson, a few lessons or recurring lessons. Choose between individual lessons, lesson plans, packages or payment plans. Ms. Laura teaches Thursdays, Fridays and Saturdays. 3 weeks per month, 11 months a year. However, her teaching weeks, days and times are subject to change with as much notice as possible.
PRACTICE AIDS
Ms. Laura's lesson plans include customized practice aids including audio recordings, videos, and practice guides. These can be used during practice or even during a lesson. Ms. Laura will personally record short practice recordings and videos after each lesson. You will receive a recording of practice steps, metronome work, or duet parts for play along practice. Therefore, you will have Ms. Laura's help during home practice as well as in the lesson.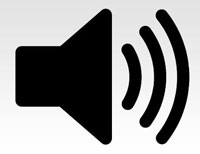 Practice:
This part of the lesson plans encourages correct practice. Also, this reduces the repetition of mistakes that might slow down progress. Therefore, audio recordings and practice aids are an important part of the lesson plans.
** Please allow 24 hours after a lesson for Ms. Laura to prepare practice aids. Also, 25 minute lesson plans include 1 practice aid per week, and 55 minute lesson plans include 2 practice aids or audio recordings.
PRACTICE SUBMISSION & FEEDBACK
Ms. Laura's lesson plans include the submission of an audio recording for review. First, You will send an audio file to Miss Laura using her online recording studio. You can also use any voice recorder on a smart phone or computer and email or text the file to Ms. Laura. Videos are good too. Next, you will receive personalized feedback from Ms. Laura with an email review of your submission.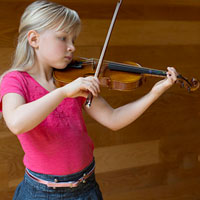 Feedback:
Find out things you are doing well and get suggestions for improvement. Also, ask questions and clear up any confusion. Most importantly, get feedback between lessons, therefore, keeping your practice on track.
**Please allow 24 hours for Ms. Laura to respond to a practice submission. And, If you submit a file sooner than 24 hours before your next scheduled lesson, Ms. Laura may provide feedback during the lesson instead of via email. But, you will always get feedback for your submition.
ONLINE VIOLIN GROUP CLASS
Ms. Laura's lesson plans include online violin group classes. Classes are two Saturdays per month for 55min. They are $20 per class unless you are signed up for a lesson plan. Pay only when you attend a class. There are two classes available: Suzuki Violin which is for Pre-Twinkle/Book1 through Book 3 and Violin Class, which includes, Beginning, Intermediate and Advanced Violin students. Ms. Laura uses Zoom for online violin group classes as well as private lessons.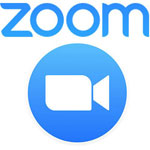 Group Class:
Because we are meeting over the internet, we cannot play simultaneously, there is still a delay just like any online video platform. But, there are many ways for everyone to participate. For instance, "copying" and "leaders" and "breakout groups". As well as, simply playing along with the teacher. Group class can still be fun and productive online. Some students even like it better than class in person.
PRACTICE CHARTS, LESSON NOTES
Ms. Laura's lesson plans include customized practice charts and lesson notes. Spreadsheet practice charts by Google Sheets will help keep track of practice. Make it a goal to practice at least 5 times per week for the length of your online lesson (25 or 55 min.) And keep track of your practice on the practice chart.
Sheet Music:
Receive and send scanned music via email when needed. Also, view sheet music, video, audio, and PDF resources on your pratice portal. Easily scan and email music to Ms. Laura so that she can provide fingerings and bowing. For example, fingering a difficult section of music or marking shifts and notes. Ms. Laura use PDF files for music and violin resources.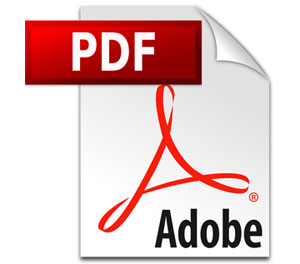 GO BEYOND ONLINE VIOLIN LESSONS
"I don't just teach online violin lessons. I offer lesson plans that go beyond the typical lesson schedule. Therefore, building a platform for success. First of all, I utilize the growing technology that we have available to us today ao that we can have a new lesson experience. This will change the way we look at violin lessons. Each lesson plan will encourage the most progress per week. I provide practice tools and feedback too. These are on top of the regular online violin lesson. That means, the lesson isn't over after the online zoom lesson. The learning and teacher support continues between lessons.
FREE ONLINE VIOLIN LESSON RESOURCES:
Online Violin Lessons with MS. LAURA. Ms. Laura teaches all ages and levels including adults and beginners. Easily schedule violin lessons online 24/7. And, Choose LESSON PLANS or INDIVIDUAL LESSONS. Also, Lesson plans include practice aids and audio recordings, personal online practice portals and audio practice submissions with feedback. Schedule just 1 lesson, a few lessons or recurring lessons. Sign up for a free trial lesson. Ms. Laura uses ZOOM for Online Violin Lessons.